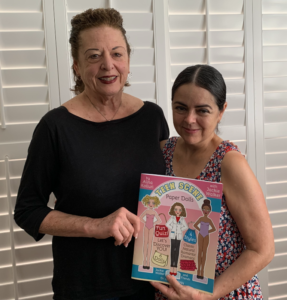 Jackie Walker, the Dr. of Closetology is proud to announce her newest book for women and girls of all ages!
Enjoy this interactive book that will teach you your personal blend of fashion styles. This will lead you to always feeling comfortable and confident in your clothes.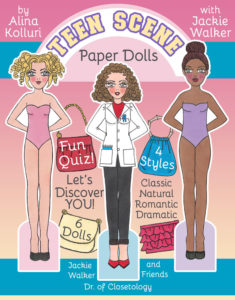 Artist Alina Kolluri partnered with Jackie Walker, aka, the Dr. of Closetology, who adds to the fun with a "Let's Discover You Quiz" to help you explore these shopping pages and play paper dolls. Who are you? Are you a Classic, Natural, Romantic or Dramatic? What did the quiz teach you about your clothing choices? Do you like to mix and match different styles and pages? If so, then you can become a Trend Tracker. Have fun dressing the dolls and create yourself. There are six dolls to cut out, each is approximately 8 ½ inches high with a base to prop up or use the provided paper doll template to create stands for your dolls. There is also a Dr. of Closetology doll.
Get together with friends or family members and take the quiz. Perfect for birthday parties, sleep over activity or just for fun. Share you scores and enjoy cutting out dozens of dresses, tops, pants, jackets, shoes, hats, handbags and more.
No matter what "You Will be Your Own Kind of Beautiful!"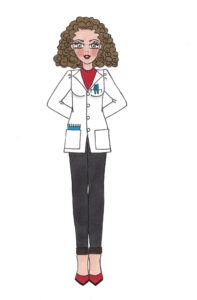 Heres the link for ordering Teen Scene Paper Dolls by Alina Kolluri & Jackie Walker
$12.95
You can also find it by going to paperdollreview.com and searching "Teen Scene." It's also listed in a number of our product categories such as: Children & Teens, Contemporary Fashions and Alina Kolluri.
Happy paperdolling!
---
Check this segment recently aired on WTSP Great Day Live!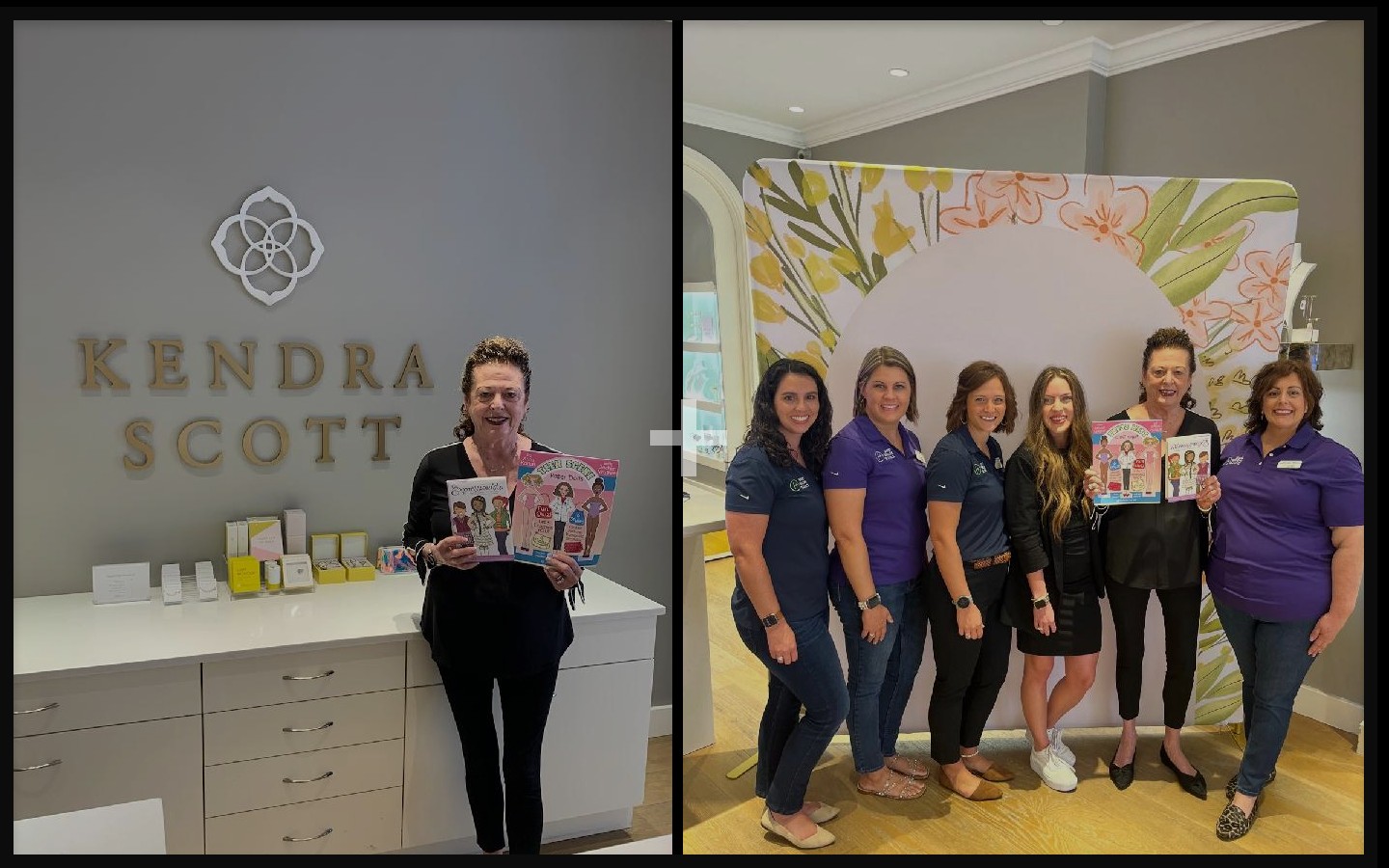 The Dr. Of Closetology made a personal appearance at Kendra Scott in Hyde Park, Tampa on 6/25/2023. The event benefitted the wonderful charity Loft 181. Please visit their website (https://www.loft181.com/) and learn more about their work for girls.
Invite Jackie for a corporate training covering the areas of Personal Branding, Reinvention and Relevancy in 2022 and beyond. Tell her your needs and she will create a personalized training speaking from your point of view. Her books from Simon and Schuster are available for a book signing.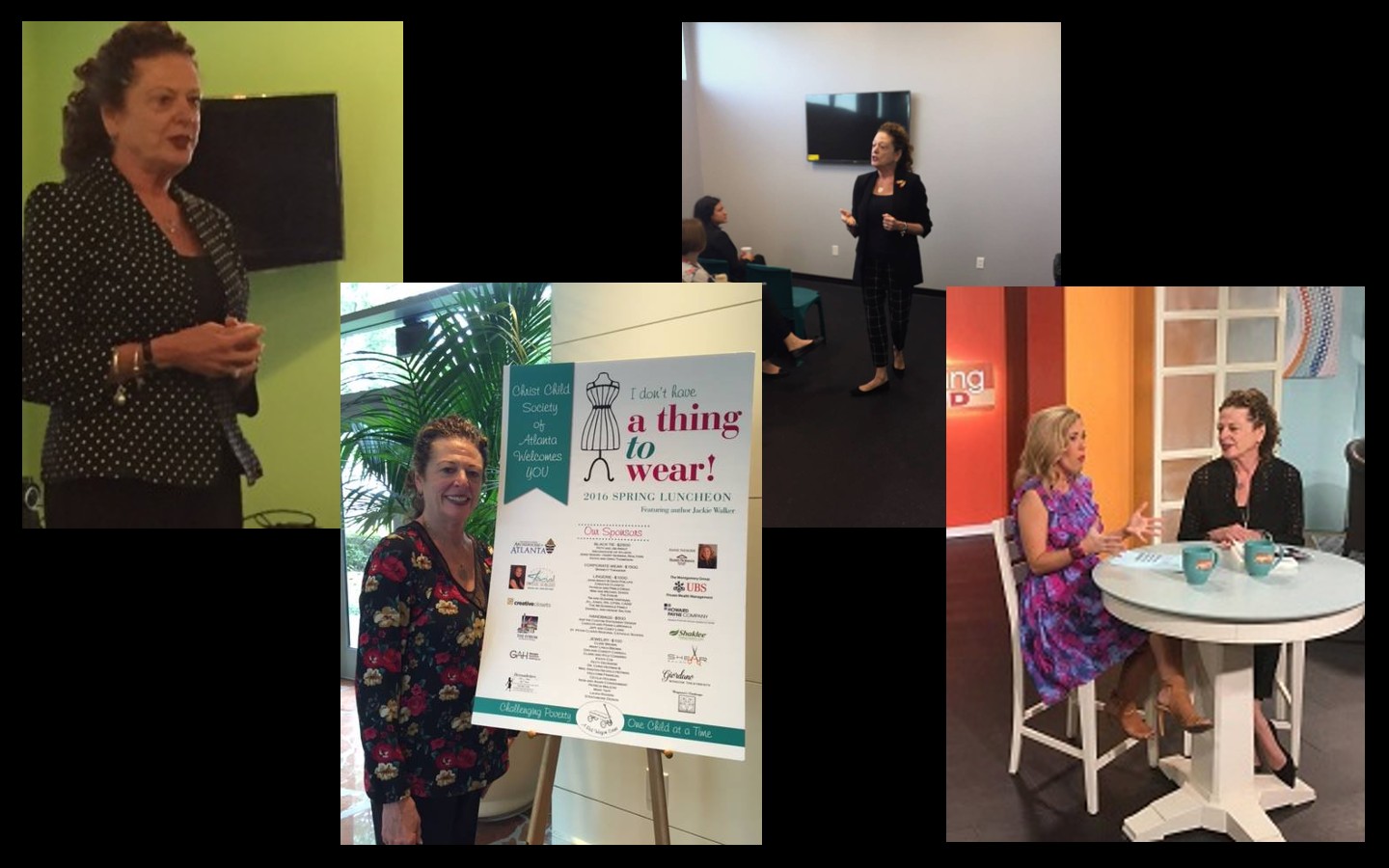 Invite Jackie for a personal consultation on the psychology of your closet and how to bring your wardrobe into harmony with your life!
Please view the following videos or visit Jackie Walker's YouTube Channel.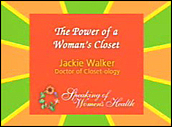 Meet Jackie Walker
Jackie Walker's career began in the retail industry. She was once the youngest couture clothing buyer in the country and went on to buy for many different departments. While working for Federated Department Stores an interesting job shift gave her the executive position as the Human Resource Director in the same location . In 1988 she left corporate life and started Option Dressing, a unique personal image consulting service. Option Dressing speaks to everyone about the options in their lives for what they do every day and the options in their closets that create inner and outer confidence for these choices.
Fashion had taught her to concentrate on the outside image. Then human resources gave her that "AHA" moment that success and confidence starts within. She set out to teach self-esteem dressing and how closet chaos and echo's of past comments could be transformed into positive self-image and closet harmony!. At this point "Closetology" was created and Jackie branded as the Dr. of Closetology!
Soon Jackie through her private client's referrals, was speaking to local groups on the psychology of clothing and why we do what we do with clothing. Next conducting company workshops and training seminars became part of her agenda.
Communicating on a motivational as well as informational level, Jackie quickly gained a reputation for providing powerful insight and inspiration for her audiences and clients. Today she traverses the nation as a well-recognized and respected author, keynote speaker and motivational trainer.
Her bestselling book in the 8th printing with Simon and Schuster "I DON'T HAVE A THING TO WEAR, The Psychology of Your Closet" has been translated and released internationally. Her second book with Simon and Schuster titled "EXPRESSIONISTA, How To Express Your True Self Through (And Despite) Fashion" debuts September 3, 2013. She has appeared on many national and local television and radio shows as well as a contributor to magazines across the country.
Meet Option Dressing
Thank You for visiting the world of Jackie Walker and Option Dressing. The mission of this unique company is to guide you on the journey to personal or business inner confidence and outward achievement. Jackie has been quoted as saying "It is not what I do.. It is your need that I deliver."
Create your very own success story by bringing Jackie into your world. You may want to enjoy a private consultation and learn to explore self-esteem dressing. Invite Jackie into your corporation and she will present one of her trainings based on client awareness, internal team building, the high side of business casual, the relationship of clothing from personal lives to corporate awareness or have her create a session based on your individual needs.
Jackie will entertain, inspire and educate men and women from a variety of topics as your next keynote or breakout speaker at fundraisers, spouse programs or meetings.
Explore Option Dressing's business opportunities and take "The Next Step." Whether a "Baby Step", "Hiking Boot", or "Dress Shoe" you will learn how to take the next step in life or business. OptionDressing can also create publicity, press kits or media relations as part of The Next Step program. Remember… If the Shoe Fits..LIVE IT!
Sign up for the newsletter, take the Closetology Quiz, enjoy the Blog and be a part of the Poll! You can take part in every aspect of Jackie's world! She and her company will entertain you as well as produce the success you desire.